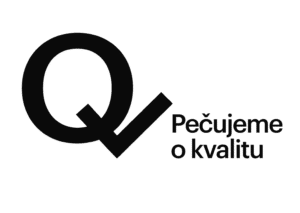 We are proud to announce  WineTravelin Czech has just been  awarded for its quality and professionalism by the Czech Tourism Office in december 2022.
Our main goal is to make you discover and appreciate a new wine region with fun and professionalism. We think that there is no better way to discover a region through wine tourism. Indeed, you'll have the chance to meet with Czech winemakers, share your passion with Czech owners of wine cellars, visit historical monuments, such as medieval or Renaissance castles or monasteries,  whose story is related to Czech wine, know more about the terroir, the climate and the heritage of the region you'll wander around. We don't bring you to overcrowded sites and "must-see" areas.  On the contrary, we'll take you to places that Czech people love and don't want to share! You'll sip your favourite wine on a terrace overlooking a beautiful scenery or a busy street while your guide will help you to better appreciate and understand the Central European grapes.
We'll give you the opportunity to take your time to really understand the wine culture and history of the Czech Republic.  So no hurry, no stress, just pleasure and joy.
Thanks to our experiences and international background, we'll awaken your curiosity and go beyond your expectations. Surprise you is one of our motto!