DID YOU KNOW THAT THE OLDEST VINE STILL GROWS AT PRAGUE CASTLE?
Indeed, in the beautiful gardens located at the foot of the Prague Castle, one can find cuttings of the worlds 'oldest fine grapevine.
It was offered as a gift of the c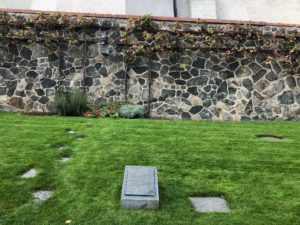 ity Maribor to Prague castle on December 12, 2014.
Those grapes are being harvested in the Slovenian city of Maribor. The vine grows against a house in the old town. It is called The old vine, "stara trta".
The variety zametovka has grown and has produced fruit for more than 400 years, maybe almost 500 years. At the moment this is the oldest living vine in the world. It is is recognized by the Guinness Book of Records as the oldest existing vine which still produces fruit in the world.
Zametovka  is a red wine grape that produces a deep red wine color. . As this age, it doesn't obviously produce a lot of wine, up to 50 kg, on average 15 liters per year. Therefore it is more considered as a symbol of cross-border friendship than a typical Slovenian wine.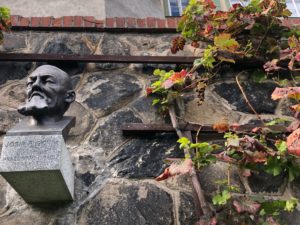 The current mayor of Maribor as well as his predecessor started to give grafts from the vine as a present to other towns. Grafts of the old vine are now growing in 25 municipalities and towns in Slovenia and also abroad – in Denmark, France, Germany, Austria, Japan, Australia and Czech republic!  Former US president Bill Clinton is a proud owner of a bottle of wine made from the grapes in Maribor."
This old vine could bear fruits for even as long as we provide it with the proper treatment.